Posted by Vacmaster on Apr 10th 2018
Unless you're on an active construction site, we're you're building commercial spaces or renovating houses, the noise level of your wet/dry vac could be a potential determining factor when deciding which one is right for you. But here's the truth, putting up with deafening noise doesn't have to be the norm when using your wet/dry vac for cleanup and mess maintenance. Instead, find a quiet wet/dry vac that is built with noise level in mind.
If you assume the smaller the vac, the quieter it is, you're right. For the most part. Larger vacs or pro models, like our BEAST series, tend to have more power and larger tank sizes, requiring more noise to be emitted from the motor when sucking or blowing debris. However, for homeowners looking for an option that won't drown out the neighborhood, try the below options - and always look for options that include a noise diffuser with the purchase. These options are built so you still have the highest quality, most powerful option without needing headphones to clean up spilled milk or blow leaves from the front porch.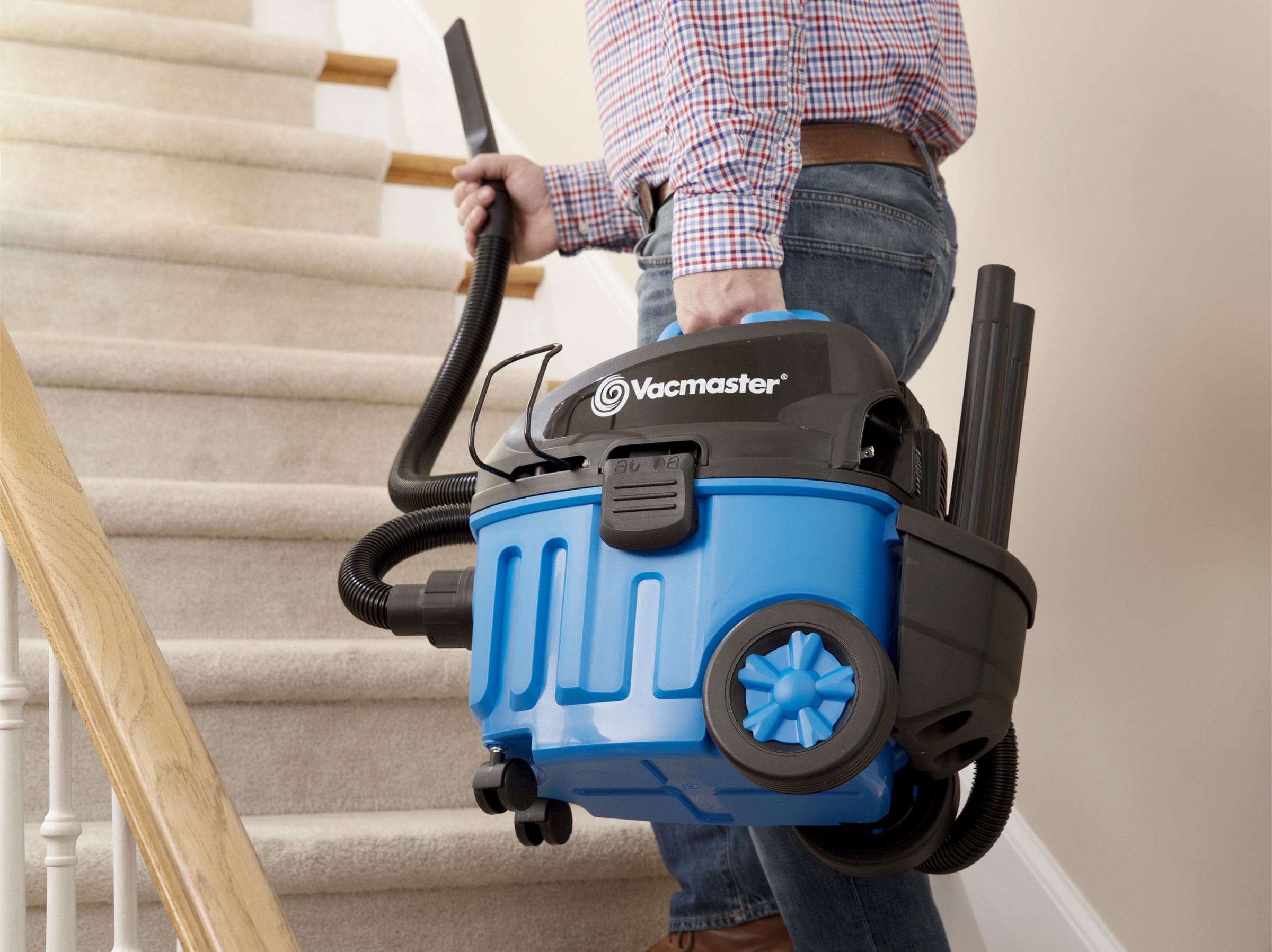 Vacmaster 4-gallon Wet/Dry Vac ($85) – made specifically with noise level in mind, this vac's two-stage industrial motor deserves the credit for keeping cleanup quiet. Perfect for storing away indoors, this portable and versatile vac is as powerful as it is quiet. Known for having greater suction than other vacs of this size, our 4-gallon wet/dry vac includes a variety of features, including an automatic cord rewind.
Vacmaster Wall Mountable Garage Vac ($97) – whether you love to work on cars or find yourself constantly cleaning them out, this mountable wall vac is one your neighrbors will love, too. It's built with a dual-turbo industrial motor that maximizes suction and minimizes noise output. Plus, it includes an easy-to-use remote control on/off switch to cut noise down even quicker.
If you are a pro looking to minimize the noise your team is making, or a regular Joe or Jane who tends to have big jobs at home to clean up on the regular, consider our BEAST series 5-gallon vac or BEAST series 16-gallon vac . Powerful enough to master any mess but quiet enough to keep cleanup bearable to bystanders.
Looking for more info on the perfect vac for your home or workspace? Visit us at www.vacmaster.com or find us on Facebook.