Posted by Vacmaster on Mar 20th 2018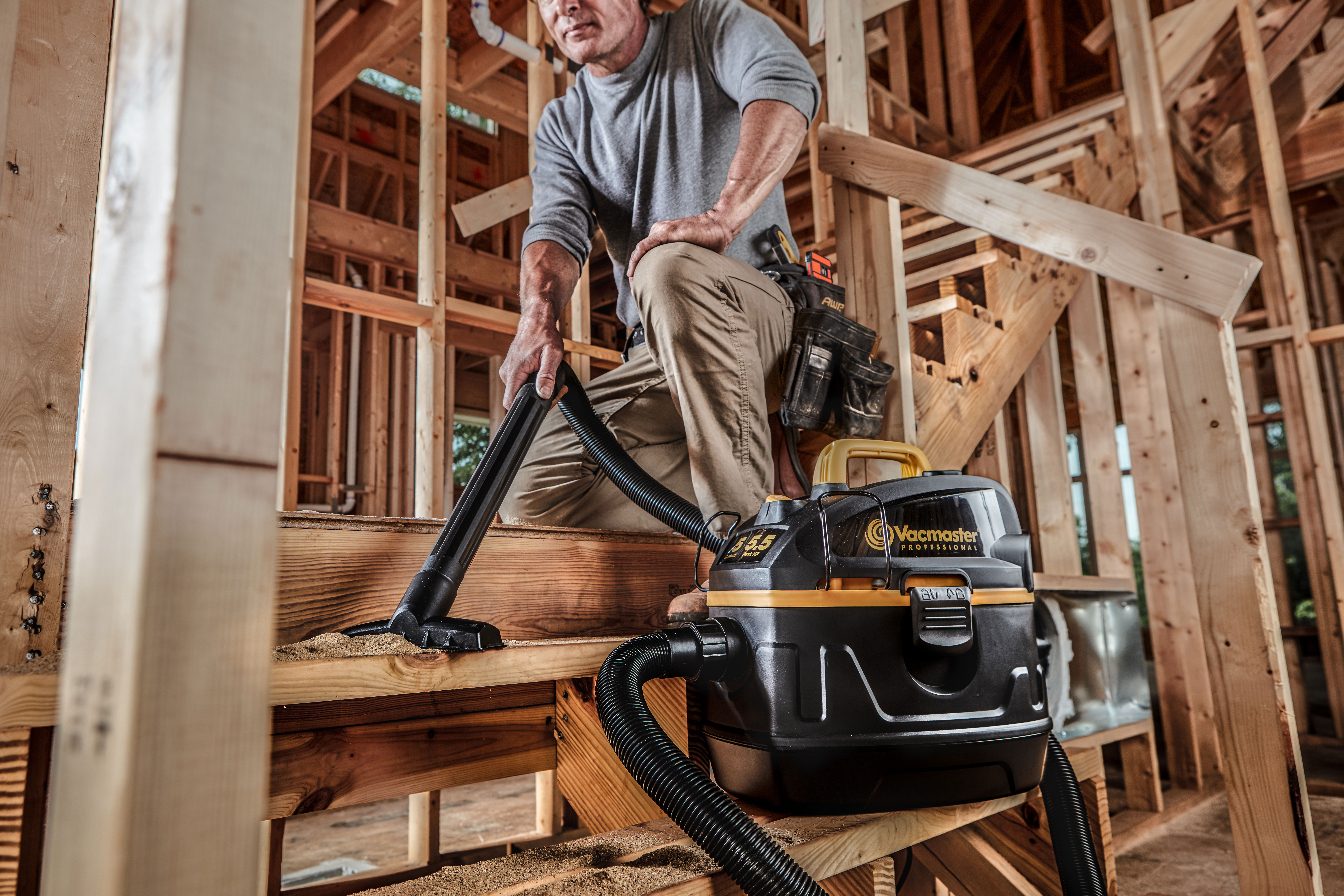 Whether you're always on the go or need a wet/dry vac that can fit in multiple spaces and work for a variety of situations, having a wet/dry vac in your arsenal that is both powerful and portable can be a huge advantage – and save you valuable time in the long run.
But with many brands offering what they consider the perfect solution for portable vac seekers, deciding which one is right for you can be overwhelming. We did the hard work and took a look at five of the top vacs available on Amazon right now. From professional series to everyday vacs, below you'll find the pros and cons of the most popular options.
1. Vacmaster 2.5 Gallon Portable Wet/Dry Vac ($30) – this easy to store and easy to use portable wet dry vac packs a lot of power in a small, convenient body. Perfect to keep in laundry rooms or hall closets, this wet/dry vac is ideal for people looking for something to clean up every day messes like pet hair, broken plants and spilled milk. Plus, the blower feature makes it easy to inflate air mattresses or sweep away leaves and debris on decks, patios and front porches. Reviewers online have noted stronger suction and similar noise levels to comparable brands.
2. Shop-Vac Micro Wet/Dry Vac ($30) – This one gallon vac works for small jobs around the house and in your car. Best for taking care of things like dust or dirt particles, you won't have the option to take care of bigger messes without pulling out a vacuum or larger wet/dry vac. A few reviewers did note an issue with this vac tipping over often, so prepare to hold onto this one, or set it within reaching distance when in use. This is an option if you're looking for an elementary, handheld vac and doesn't require much power.
3. Vacmaster 5 Gallon Beast Series Wet/Dry Vac ($99) – A larger tank size and more best-in-class suction and blow power make this wet/dry vac stand above its competitors. While portable in size and minimal in total storage space, thanks in part to its on-board accessory caddy, this vac is meant for the toughest messes found in garages, workshops and job sites, rather than everyday household cleanups. Reviewers online praise its suction power and price point but note its noise level is comparable to larger, commercial grade vacs. For this price, it's hard to find a more powerful and more portable wet/dry vac on the market.
4. RIDGID 4-Gallon Small Wet/Dry Vac ($102) – Most comparable to the Vacmaster Beast Series, this RIDGID option is built for professionals and contractors, not households. While the cord length is two feet longer than the Vacmaster portable option and also includes an easy blower capacity, like Vacmaster, this vac has a slightly lower peak horse power and tank size and clocks in about two pounds heavier. Many reviewers online appreciate its suction power and value.
5. WORKSHOP 4-Gallon Portable Wet/Dry Vac ($103) – Built specifically for automotive upkeep, this option from WORKSHOP doesn't have the tipping over issue seen with the Shop-Vac option but lacks the hose length and suction power found in the Vacmaster five gallon Beast Series option. This vac does come standard with a variety of car cleaning accessories, like a claw nozzle, but some reviewers noted the lack of accessory storage as a concern.
To see Vacmaster wet/dry vacs master the biggest – and craziest – messes, follow us on Facebook.