Posted by Vacmaster on May 23rd 2016
In May 2016, BestReviews completed their extensive analysis of the best wet/dry vacuums and Cleva branded wet/dry vacuums made the list.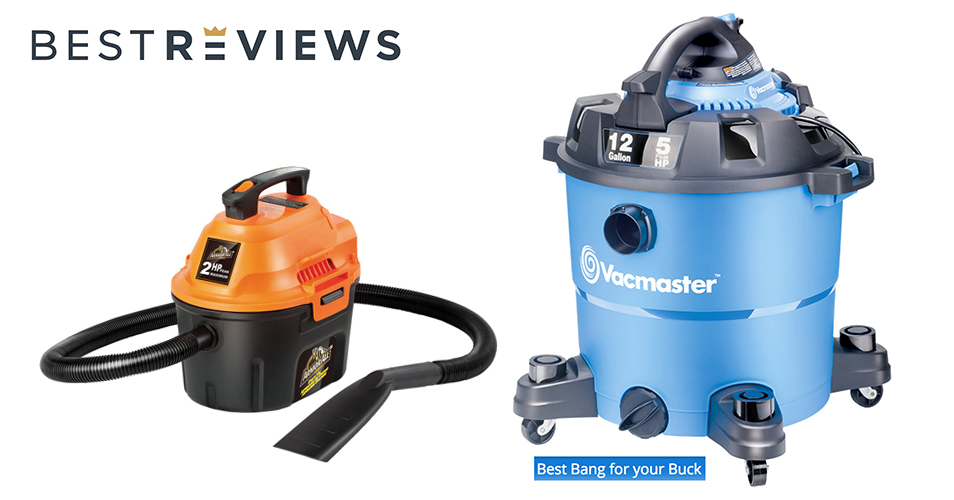 Vacmaster VBV1210 Wet/Dry Vac with Detachable Blower, Armor All AA255 Utility Wet/Dry Vac, and more made the top 5 Best Wet/Dry Vacuums. In addition, the VBV1210 earns the "Best Bang for your Buck" accolade.
"Not only does it deliver superior suction power with its 5-hp motor, but it also functions as a detached blower when removed from the collection tank. Essentially, the user gets two appliances for the price of one. Because the Vacmaster provides so much versatility at such a low retail price point, we are happy to endorse it as the Best Bang for Your Buck."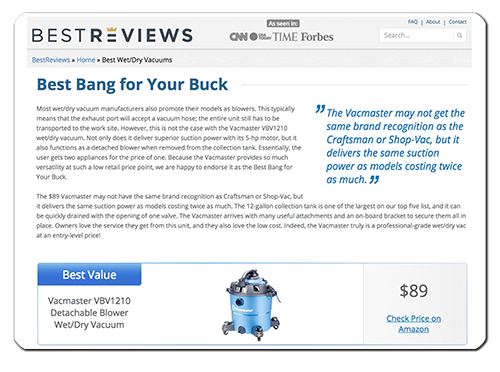 "Owners love the service they get from this unit, and they also love the low cost. Indeed, the Vacmaster truly is a professional-grade wet/dry vac at an entry-level price!"
Visit bestreviews.com/best-wet-dry-vacuums for more about the top 5 Wet/Dry Vacuum list.

BestReviews is committed to providing comprehensive and trusted reviews for products that matter to consumers and they've been seen in CNN, USA Today, Times, & Forbes. They consider independent lab testing, expert advice, and consumer feedback when conducting their research. They're 100% objective and never accept product from manufacturers. For more information, please visit bestreviews.com.